MANOWAR releases the E-Card for the new album, GODS OF WAR!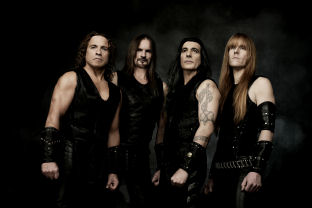 An E-Card for MANOWAR's upcoming release can be found at this location.
Between now and the release date, the band will keep uploading information to the E-card about MANOWAR's tenth full-length album. Make sure you visit the E-card often so you won't miss any of the excitement around this release!
At this time the E-Card contains : the incredible new album cover art, background-info, new band pictures, dates for fan release parties, news about the Virtual Release Party, an announcement for the participation in the Royal Artist Club, and cool downloads.